Professional Hard Floor Cleaning in Birmingham and the West Midlands.
Welcome to ADCHEM professional non-slip safety floor cleaning and restoration specialists in the Birmingham, West Midlands area. We use a unique multi-step cleaning process when we clean and restore non-slip vinyl safety flooring at your home or business. We use a state of the art high-powered truck-mounted system where by the solution and vacuum hoses run from the vehicle into the premises rinsing all the grime, dirt, soils, grease and cleaning solution out with high pressure water at 250 degrees Fahrenheit then extracted into a large waste water tank inside the vehicle.
So when you combine our experience and knowledge plus equipment, we are able to carry out the work swiftly, with less mess, leaving your Altro vinyl non-slip safety flooring looking as good as new as the day you had it installed. We also can clean and reseal Karndean and Amtico flooring too.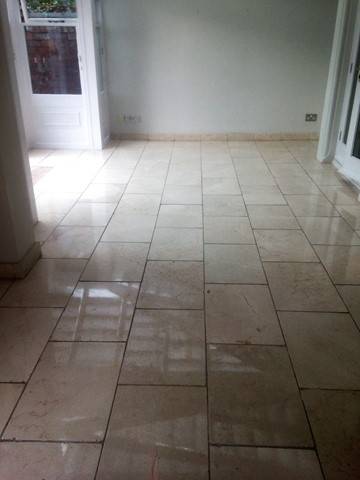 Our Unique Multi-Step Safety Non Slip Floor Cleaning and Restoration Process.
Step 1. Pre-inspection.
Step 2. Apply Protective Coverings.
Step 3. Sweep Up Dust and Debris.
Step 4. Clean Around Edges and Corners.
Step 5. Apply Heavy Duty Cleaning Solution To The Soiled Flooring.
Step 6. Rotary Mechanical Agitation of The Cleaning Solution into Flooring.
Step 7. Truck-Mounted High-Pressure Hot Water Rinse And Extraction.
Step 8. Dry Floor With a Rotary And Bonnet.
Step 9. Remove all Protective Coverings.
Step 10. Post inspection With our Client.
Test Area
We will always need to carry out a small test on your safety non-slip flooring. That way you see the result that can be achieved and we know how long it will take, so we can accurately price the job.
Industrial and Commercial Safety Non Slip Floor Cleaning and Restoration.

Non-slip safety vinyl floor covering in Birmingham is used in a vast number of industrial and commercial premises due to it being hard-wearing and having a non-slip surface, and you will find this type of floor covering in Schools, Nurseries, Restaurants, Pubs, Toilets, Washrooms, Canteens, Shops, Nursing homes, shopping centres, Reception areas, Doctors surgeries, Dentists, Chemists, Night clubs and Factories. But because this type of flooring is semi porous it can be extremely hard work to keep the safety floor covering clean even with regular daily mopping. It is designed to "give" under pressure from the soles of a shoe, and can do this because it is porous. But this in time can become dirty as the pores fill up. But with our method and cleaning system we can remove all dirt, grease, soils, and detergent residues that have been left behind with daily use, and cleaning and general mopping.
Hard Floor Cleaning Before & After
Residential, Domestic Safety Non Slip Floor Cleaning and Restoration
Over the past 15 years, non-slip safety vinyl floor covering has been used in residential, domestic properties throughout the Birmingham, West Midlands area in Kitchens, Bathrooms, Wet rooms and Shower rooms, because of its non-slip capabilities. But every now and then these floors become soiled, dirty, greasy and full of detergent residues. These do not help to keep the floor surface non-slip and can become extremely dangerous in damp and wet areas. Our unique multi-step cleaning process will remove all the dirt, soils, grease and soap scum leaving your safety flooring cleaned and restored just like the day it was installed.
Important Notice: If you have non slip safety flooring that has any small tears, rips, holes or maybe the flooring is starting to lift due to poor adhesion or poor installation. We would not be able to clean and restore your flooring as our cleaning process could create further damage, so before cleaning can commence these repairs would need to be carried out by a professional before we carry out any cleaning. If you are unsure, please feel free to give us a call.
Hard Floor Types
Vinyl
From PVC (Polyvinyl Chloride) as it is known, through to Karndean and Amtico Flooring, some of these come with a 10 year wear warranty. However minor scratches attract dirt and they then require stripping and sealing to restore their original finish if they have never been maintained by a mechanical process.
Design Floors including Karndean and Amtico Flooring
These can come in wood, stone and glass effect. Many homes and businesses have these floors laid but ordinary mopping and polishing is sometimes not sufficient to keep them in pristine condition.
The floors have a thin polyurethane coating applied when they leave the factory known sometimes as a "transport layer". This is a wear layer designed to break down over time but still protect the floor underneath. The continual application of polish can result in an excess build up, which requires the old polish being stripped off and a new thicker polyurethane finish applied to restore the floor to a new looking appearance.
Anti-Slip, Safety Flooring.
Often known as Altro Flooring.
These floors can be textured or smooth but have the addition of quartz or carborundum grains that shine like diamonds in the floor. The idea is that they "give" slightly when walked on and adhere to the sole of the shoe. Because they grip they inevitably attract the dirt from the bottom of the shoe.
The use of oil based cleaners can leave oily deposits that oxidise leaving the traffic lanes yellow in colour that will not be removed.
Rubber Flooring
These floors can be either natural or synthetic available in sheet or tile format.
They can be smooth or embossed for increased slip resistance.