Domestic Upholstery Cleaning
Introducing Our  Truck-Mounted Upholstery Cleaning System.
Experience the exceptional upholstery cleaning services at Adchem, the leading provider in Birmingham and surrounding areas.
Our secret lies in our cutting-edge industrial Blueline truck-mounted upholstery cleaning system, renowned worldwide for its effectiveness.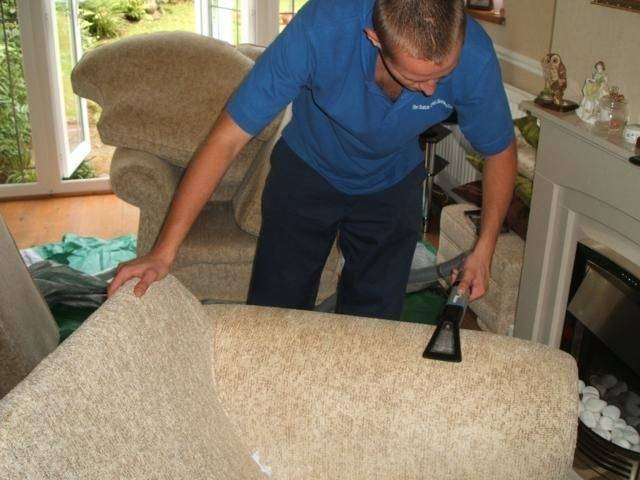 Equipped with a 250-litre fresh water tank and 400 feet of vacuum and solution hose, our self-sufficient system ensures uninterrupted performance even at significant distances.
Our 150-litre waste water tank efficiently collects extracted soils and dirty water, leaving your upholstery revitalized and fresh.
At Adchem, we take pride in using highly advanced upholstery cleaning equipment that sets us apart. Our innovative cleaning tool delicately sprays heated rinsing solution, leaving a fine shield on the fabric. It then extracts the dislodged dirt and cleaning solution, preventing excessive moisture saturation. Unlike traditional methods, our DriMaster system ensures faster drying times of 2-4 hours for most fabrics. Experience a superior cleaning result and say goodbye to days of wet upholstery.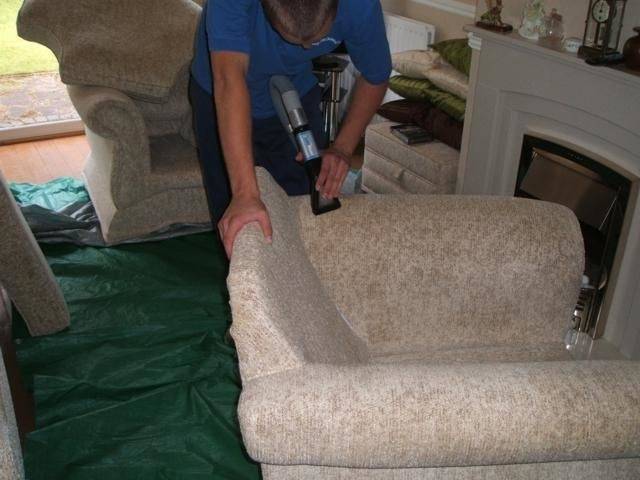 Unveiling Our Unique Multi-Step Upholstery Cleaning Process
Our upholstery cleaning process in Birmingham follows a meticulous multi-step approach. From thorough vacuuming to comprehensive stain removal treatments, deodorizing, bacterial treatments, and truck-mount hot water extraction rinsing, we leave no stone unturned. Upon request, we provide stain guard protection and utilize air movers if necessary. Rest assured, our jet less cleaning technology and attention to detail guarantee optimal drying times for different fibre types and constructions.
Choose Us as Your Trusted Upholstery Cleaning Company
Adchem is your flexible upholstery cleaning partner, serving the West Midlands. As a family-run business with a stellar reputation, we prioritize delivering superior cleaning results and exceeding client expectations.
We are independently owned, invested in top-quality equipment rather than franchising, and believe in honest pricing without unnecessary upselling. Discover our unmatched service with friendly professionals and allow us to demonstrate our expertise with a complimentary small demonstration in your home.
Domestic Upholstery Cleaning Before & After
Our availability spans from 8 am to 5 pm, and we accommodate 4-7 jobs daily based on size and location. Our phone lines operate from 9 am to 9 pm, 7 days a week, ensuring prompt responses and convenient booking. We value our customers' time, so during booked appointments, we dedicate our attention solely to the job at hand, promising to return your call as soon as we're finished.
Act now to secure your appointment and benefit from our extensive coverage in Birmingham, Solihull, Coventry, Tamworth, Sutton Coldfield, Lichfield, Walsall, Dudley and throughout the West Midlands. For Commercial Jobs we travel further afield to Sunderland, Manchester, Cambridge, and London – so we get about! Don't hesitate—contact us today!
Domestic Upholstery Cleaning FAQs