The Best Carpet Cleaning Throughout the West Midlands
Independantly owned serving Birmingham, Solihull, Coventry, Tamworth, Sutton Coldfield, Lichfield, Walsall, Dudley and throughout the West Midlands. For Commercial Jobs we travel further afield to Sunderland, Manchester, Cambridge, and London – so we get about!
When it comes to choosing a carpet cleaning company in the West Midlands, going with an independently owned, father and son company like ADCHEM offers distinct advantages over larger chains and franchises. As a family-run business, ADCHEM brings a personal touch and a genuine commitment to quality service that sets us apart.
With ADCHEM, you can expect individualized attention and a strong focus on customer satisfaction. As a father and son team, we have a vested interest in ensuring every job is completed to the highest standards. We take pride in our work and treat each customer as a valued member of our extended family.
Unlike larger chains and franchises, ADCHEM offers a more personalized experience. We take the time to understand your specific carpet cleaning needs and tailor our services accordingly. Our hands-on approach allows us to address any concerns or special requirements you may have, ensuring that your carpets receive the attention they deserve.
Another advantage of choosing an independent company like ADCHEM is the level of expertise and experience we bring to the table. With decades of combined experience in the carpet cleaning industry, we have honed our skills and perfected our techniques. We stay up to date with the latest advancements in carpet cleaning technology and industry best practices, ensuring that we deliver exceptional results.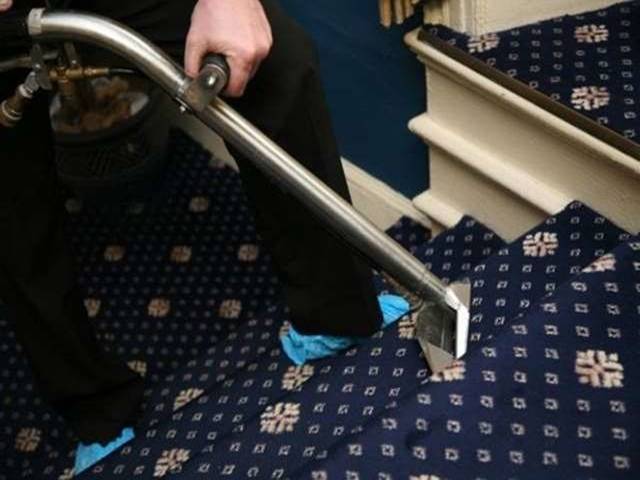 When you work with ADCHEM, you can also enjoy the flexibility and convenience that comes with dealing directly with the owners. We are readily available to answer your questions, provide advice, and schedule appointments at your convenience. Our personalized service extends beyond the cleaning process—we strive to build long-lasting relationships with our customers based on trust and reliability.
Furthermore, as an independently owned company, ADCHEM is not bound by rigid corporate policies or franchise fees. This allows us to be more competitive in pricing while maintaining the highest standards of service. We offer transparent and honest pricing without any hidden fees or upselling tactics. You can trust that you're getting fair, affordable rates for top-quality carpet cleaning services.
By choosing ADCHEM, you're supporting a local, independent business that has deep roots in the West Midlands community. We take pride in contributing to the local economy and building connections with our fellow residents. You can have peace of mind knowing that your carpets are being cared for by a company that understands the unique needs and challenges of the area.
In summary, opting for an independently owned, father and son company like ADCHEM for your carpet cleaning needs in the West Midlands ensures a personal touch, exceptional expertise, flexibility, and competitive pricing. With our commitment to customer satisfaction and extensive experience, you can trust us to deliver outstanding results. Experience the difference that a family-run company can make—choose ADCHEM for all your carpet cleaning requirements.