OUR TRUCK-MOUNTED CARPET CLEANING SYSTEM
We use a state of the art Truck-mounted system who are the leaders in Truck-mount carpet cleaning equipment. It enables us to be fully self-sufficient, so when we arrive at your home to clean your carpets, we carry on board a 300-litre freshwater tank and have 450 feet of vacuum and solution hose which runs from the vehicle to your property. Our machine will not drop any performance in terms of heat and suction, even at these lengths, as the engine is so powerful.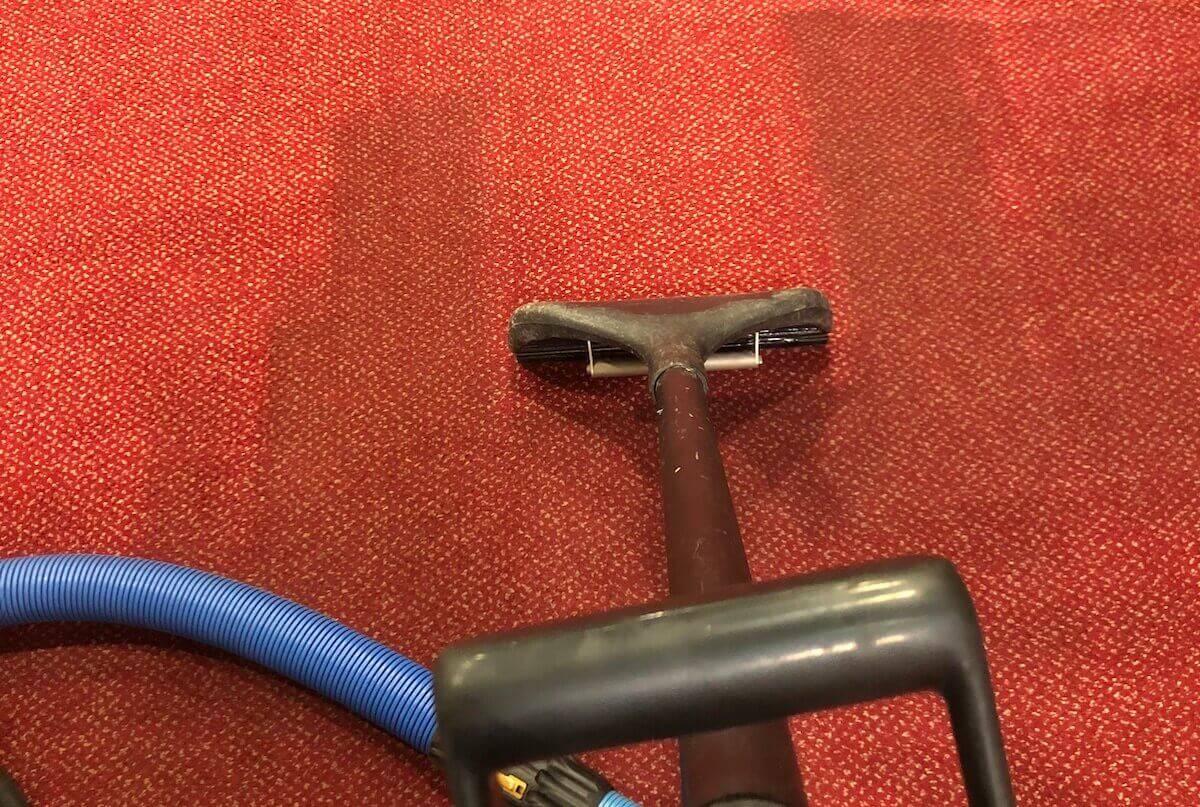 There is also a wastewater tank on our vehicle, which collects all the soils, and dirty water that has been extracted out of your carpets. So we take away all the dirt that is collected into our van for safe disposal off-site. When we clean customer's carpets in Birmingham, we always use the hot water extraction cleaning method, sometimes known as (steam cleaning) which is the most popular and most highly effective method of cleaning carpets.
The water is drawn from the freshwater tank into the truck-mounted machine and heated up to 240 degrees Fahrenheit which is the same as boiling water. The super-heated water then travels through the solution hose into the property so when the carpet cleaning technician presses the wand trigger the boiling hot cleaning solution is injected out of two very small jets. This high velocity rate of between 250 to 500 psi rinses all pre-spray solutions and all the loose soils and dirt from the carpet, which is then extracted out with a carpet cleaning wand. It travels through the vacuum hose all the way into the waste holding tank in the back of the vehicle outside.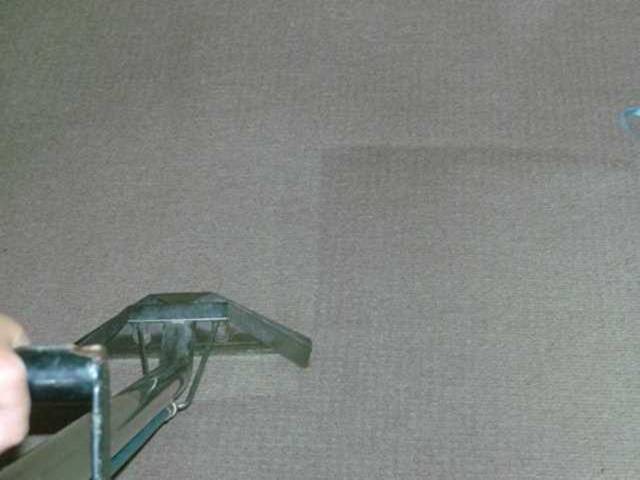 OUR UNIQUE MULTI-STEP CARPET CLEANING PROCESS
We use a unique multi-step carpet cleaning process when we clean a customer's carpets in Birmingham. We don't cut corners we clean them! You get exactly what you pay for. (Commercial vacuuming) (Stain removal treatments) (Heavy-duty pre-spray conditioner) (Deodorising treatment) (Bacterial treatment) (Mechanical Agitation) (Truck-mount Hot water extraction rinse) (Foil tabs left under the feet of all furniture) (Moving settees) (Stain protection, if requested) (Flea treatments if required) (Heavy-duty carpet dryers if needed) and when we have finished our work most carpets are dry within 2-4 hours depending on the fibre type and construction.
ARE WE THE RIGHT CARPET CLEANING COMPANY FOR YOU
If you have carpets in an apartment, flat or house no matter what the size, even if it's only just one room we can clean for you. We also carry out end of tenancy carpet cleaning in Birmingham, Solihull, Coventry, Tamworth, Sutton Coldfield, Lichfield, Walsall, Dudley and throughout the West Midlands, for domestic, residential, landlords and tenants.
We don't use any type of high-pressure sales, fancy gimmicks, or hidden extras and we don't try to sell you anything that you don't need. You get a genuine high-quality service with honest carpet cleaning prices. We are a local family run business which we have built on repeat work and recommendations.
LET US PROVE TO YOU OUR SUPERIOR CLEANING RESULT
When we meet new customers a majority of the time, we find that a lot of customers have had a bad experience with their last carpet cleaning company, or have attempted to clean their carpets themselves, and the cleaning result did not turn out as good as they expected. So let us prove to you what we can achieve with our experience and industrial truck-mounted equipment in front of you in your home.
Domestic Carpet Cleaning Before & After
Our first job of the day starts at 9.30am and we work right through the day till 5.00pm,and in a day we can fit in between 3 to 5 jobs a day depending on the size of the job and the location.
Our phone lines are open from 9am to 6pm during the week, and because we always answer the phone we take between 2 to 4 bookings a day. So the more notice you can give us the more spaces there will be in our diary for your work to be carried out at a time convenient to you. Just one small point: we do not carry our phones in when we are working as we believe that it is rude to answer the phone when we are working for someone as they are paying for our time and expertise. However as soon as we are free, we will always call you back.
We carry out carpet cleaning for customers in Birmingham, Solihull, Coventry, Tamworth, Sutton Coldfield, Lichfield, Walsall, Dudley and throughout the West Midlands, and because we use a truck-mounted carpet cleaning system it enables us to turnover a larger volume of work and cover all of these areas. Sometimes if you have left it to the last minute and we are in your local area, and it is a small job we may be able to fit you in. But please understand we work on a first come first served basis.
We like to say "Yes!".
Domestic Carpet Cleaning FAQs